2022 Champions Award Recipients
AIA Student of the Year - 2022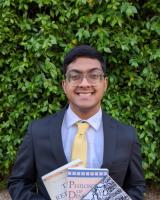 Marzuk Hasan
Tempe Preparatory Academy
Student of the Year Recipient
A U.S. Presidential Scholar Finalist, National Merit Finalist, Captain of the FIRST Robotics team, and National Honor Society President, Marzuk Hasan consistently demonstrates excellence and character both in and out of the classroom. At Tempe Preparatory Academy, he completed a Great Books liberal arts curriculum and defended his senior thesis on governmental philosophy. He has maintained a 4.97 weighted GPA in honors and dual enrollment courses, while participating in Varsity Track and Field and Golf.
Marzuk led his FIRST Robotics team as Computer Aided Design (CAD) Lead designing 3D printed parts, and is a certified SOLIDWORKS Associate in Mechanical Design. With a passion for aeronautics, he founded and is president of Aerospace Club where he collaborated on several hands-on projects.
As President of his National Honor Society Chapter, he has enjoyed helping all NHS members accomplish their goals. He is a part of Math Society and is a member of Mu Alpha Theta. Marzuk enjoys playing the cello and is a senior member in his school's orchestra. With over 80 service hours, Marzuk always enjoys devoting time to tutoring and helping his classmates understand concepts.
Along with his extracurricular involvement, his empathy and leadership skills have garnered the respect of his peers and teachers, and he has learned many life lessons throughout his high school experience. Marzuk plans to attend Barrett Honors College at Arizona State University to study Aerospace Engineering.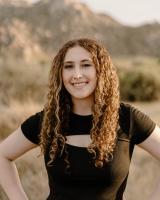 Madison Gallagher
North High School
Student of the Year Recipient
Madison "Madi" Gallagher has never let obstacles stand in the way of achieving the highest standards for herself as a scholar-athlete-leader or for assisting those around her reach their ultimate potential. Her unweighted GPA at North High is 4.0 in IB, AP, Honors and Dual Enrollment courses.
Madi, played volleyball all four years, each in a leadership role. She culminated her volleyball career earning All-Metro 1st Team honors, All State Honors, 1st Team Phoenix Union All Star Team, as well as 1st Team All-Academic Team. She led the 6A in Service Aces (73) and was second in the 6A for Assists Per Set (9.4) while also shattering North High Season and Career Serving and Assists Records. With these accomplishments she was also recognized as an AZ Central "Scholar-Athlete of the Week." In addition to her scholar and athletic accomplishments, Madi has been a valued member of the North High School JROTC Program while rising to the position of Battalion Commander and rank of Cadet Colonel and was chosen the #1 Cadet in the Phoenix Union District this Year. Madi's involvement with JROTC Teams (Raider, Academic, Honor Guard) has earned her numerous individual and team awards to include her being a member of the State Championship Raider Team, which has not been accomplished in 33 years. She and her staff also scored the highest ever inpection score of 99% on this years JROTC Annual Compliance Inspection, and led all schools in the State and the JROTC Region for this score.
Madi's selfless-service to his community cannot be overstated either. Madi, has volunteered hundreds of hours of her time and talent to make Phoenix a better place for all of those that he has had the ability to reach out to. Madi received an Appointment to The United States Air Force Academy on 20 March 2022 culminating a life long goal of hers, and establishing her as one of the top 2% of all females in the Nation while solidifying her pursuit of excellence as a scholar-athlete-leader. She received Nominations from President Biden, Senator Kelly, U.S. Representative Grijalva as well as a nomination for her work making North High JROTC an Honor Unit with Distinction organization. Madi plans to spend her career after Graduation from the U.S. Air Force Academy as an Air Force Pilot.
Administrator of the Year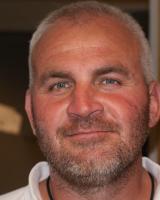 Phillip Echeverria
Williams High School
Administrator of the Year Recipient
As the Athletic Director at Williams High School and 1A Conference Chair for the past 8 years, Phil has taught the six pillars of ethics to his coaches, athletes, and students. He demonstrates and coaches his staff, students, and community members on promoting good sportsmanship and fostering an environment where officials and opposing fans feel appreciated and comfortable while attending an event. He also models the appropriate behavior to his coaches and athletes when they travel to other schools. His goal as an administrator is to set the example and teach everyone connected to Williams athletics about the six pillars, trustworthiness, respect, responsibility, fairness, caring, and citizenship.
Coach of the Year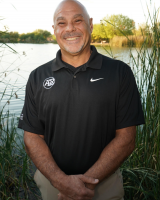 David DiDomenico
Mesa High School
Coach of the Year Recipient
David DiDomenico has been the head wrestling coach at Mesa High School. During that time, he has proven himself to be a generous and giving leader who trains his athletes and assistants hard and encourages them to do their best. Coach DiDomenico has 30 years' experience coaching wrestling and since he took over the head coach position at Mesa High our wrestling program has flourished. This year we were one of few teams that finished in the top ten at state for both boys and girls wrestling. The athletes on his team have always spoken well of him. In fact, in his latest tenure here at Mesa High School, he has grown the program from 12 wrestlers to 52 in 6 years. His leadership was able to inspire and attracts kids and coaches alike to the program. During his time as head coach, the Mesa High School program has included assistant coaches such Arizona Hall of Fame Coach Bobby Williams, National Wrestling Hall of Fame Wrestler Melvin Douglas, former Arizona State University head coach Thomas Ortiz, and NCAA national champion Anthony Robles.
Coach DiDomenico has three pillars: show up, work hard, and be coachable have a tremendous effect on his athletes that is reflected not only in their performances but in their schoolwork and their attitudes as well. His dedication to academic excellence for his athletes should be the goal of all coaches. From year to year the team's goals always shift and improve; however, one goal never changes. All wrestler will be academically eligible. It is the responsibility of every wrestler to ensure they are passing all their classed. The team this year ended the season with an average 2.95 GPA with all 52 wrestlers academically eligible to wrestle.
Finally, Coach DiDomenico sportsmanship is exceptional. The Mesa High wrestling program is about assisting student athletes to reach their goals. Coach DiDomenico takes home grown Mesa Students around the state to compete and broadens their horizons. His latest team went 32-5, Mesa City Champions and finished 9th the state tournament.
Director's Cup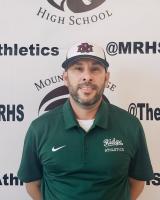 Tony Miller
Mountain Ridge High School
Director's Cup
Gary L. Whelchel Officials Award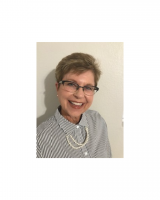 Beverlee Nielson
Volleyball Advisory Committee Chair, Four Sport Championship Official
Gary L. Whelchel Officials Award
1A-3A Scholar Athlete of the Year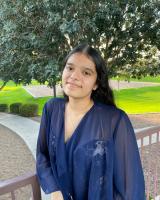 Sohani Sandhu

1A-3A Scholar Athlete of the Year - Girl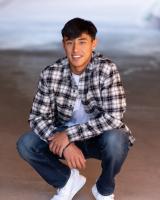 Dylan Hall
Anthem Preparatory Academy
1A-3A Scholar Athlete of the Year - Boy
4A-6A Scholar Athlete of the Year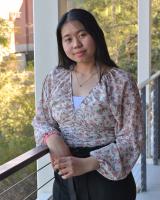 Mi Meh

4A-6A Scholar Athlete of the Year - Girl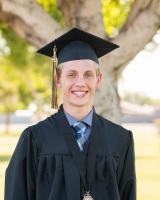 Gabriel McCallen

4A-6A Scholar Athlete of the Year - Boy
1A-6A Scholar Activity of the Year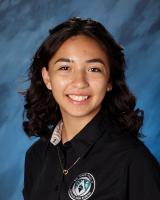 Mia Solorsano
St. John Paul II Catholic High School
1A-6A Scholar Activity - Girl
Mia Solorsano has been an excellent student-athlete since her freshman year. She participated in a total of five varsity sports and has been captain for two of them. Throughout the years, she has received two Coach's Awards from basketball, one from swimming, one from volleyball, and two from cheer. Mia and her team have won state championships her freshman year through struggle and determination as well. Besides excelling in sports, Mia has shown her commitment to her students by being announced a scholar-athlete for multiple of her seasons throughout the year. She is also a part of the National Honor Society and volunteers over the summer as a counselor at a summer camp for her church. Mia is a member and personal resources officer for the school's Servant Leadership Association. She was also a finalist for the Questbridge College Match Scholarship Program. In addition to her sports, volunteer work, and academics, Mia has participated in several drama productions with her school and is also a student ambassador. Mia Solorsano is an excellent student-athlete that has participated and given to her community in several ways throughout her high school career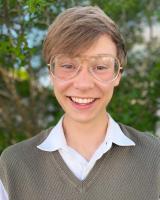 Izaak Kary

1A-6A Scholar Activity of the Year - Boy
Student Leadership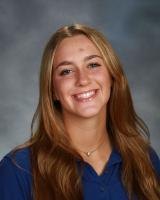 Meghan Schouten
Xavier College Prep
Student Leadership Advisory Committee "SLAC" Award
Meghan has been instrumental in SLAC's social media accounts @pickingupslac on Instagram and Twitter, has served as co-chair for SLAC meetings and events, and penned the AZPreps365 article, "More than just a softball game, recognition of Kylie Flo Rodgers", a former teammate who sadly passed away. Meghan then went on to create an annual softball clinic called "Fight like Flo". With a 4.4 weighted GPA, Meghan is a member of the National Honor Society, has given more than 200 hours of community service, and is on her way to Boston College as a softball signee.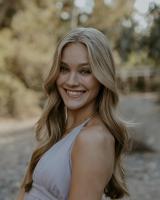 Abby Maxwell-Todd
Boulder Creek High School
Student Leadership Advisory Committee "SLAC" Award
Abby has been a valued member of SLAC, contributing to the blueprint for building local school student leadership committees and in fact put the blueprint into action by creating JALAC at Boulder Creek High School. She has been a member of the National Honors Society of Dance Arts for the last four years. Abby raised over 17 thousand dollars to drill a freshwater borehole in Uganda with Hope 4 Kids International. She also volunteers at Daisy Mountain Veterinary Hospital and tutors Mandarin to elementary school students.
AIA Unified Sports Athlete of the Year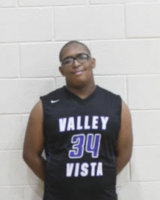 Xavier Simpson
Valley Vista High School
AIA Unified Sports - Athlete of the Year
AIA Unified Sports Partner of the Year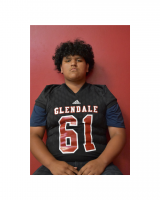 Chris Ramirez
Glendale High School
AIA Unified Sports - Partner of the Year
AIA Unified Sports Coach of the Year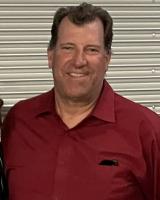 Donn Duplain

AIA Unified Sports - Coach of the Year
AIA Pillar Awards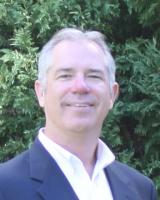 Don Kile
Community Advisory Board Chair
AIA Pillar Award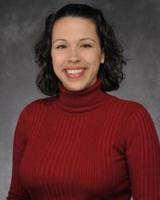 Dr. Kristina Wilson
Sports Medicine Advisory Committee Chair
AIA Pillar Award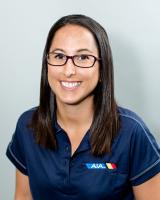 Erin Coy
Swimming Coordinator
AIA Pillar Award
Tony Komadina Award
Kari Avila
Salome High School
Tony Komadina Award
Leadership in Girls'/Womens' Athletics Award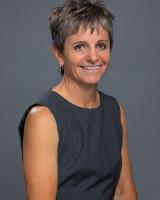 Tamee Gresset
Agua Fria Union High School District
Leadership in Girls'/Womens/ Athletics Award