2021 Champions Award Recipients
AIA Student of the Year - 2021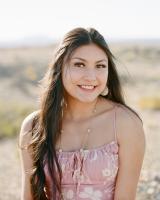 Neve Redhair
Page High School
Student of the Year Recipient
Neve Redhair has been the most dedicated student at Page High School & its no surprise the class Valedictorian was chosen as the female Student of the Year. Neve was born in the small town of Tuba City, Arizona, located on the Navajo Reservation & receiving this award is a huge honor to represent her community. Growing up, she was always highly active in different sports. Neve focused on athletics most of her childhood, but as she progressed into high school, a wider variety of extra-curricular activities caught her interest.
At Page High School, Neve was an elected officer of the Student Council for three years, a member of the Nursing club all four years, and was inducted into the National Honors Society her sophomore year. All the while accumulating over 100 community service hours. Neve completed a 6-week Biomedical Research Internship in the summer of 2019 at Vanderbilt University and will be attending this program in 2021 as well. Neve has played on the Varsity Girls' Basketball team all four years of high school and was a team captain her senior year. Her team won three state titles and four region championships. She was also on the Varsity Volleyball team for the past three years.
While in high school Neve completed dual enrollment courses with Coconino Community College (CCC), earned the President's Honor Roll award, and is obtained her Nursing Assistant certificate. Neve also completed her two year Home Health Air Program and finished with her Direct Care Workers industry certification. During her two years in the HHA program, Neve completed countless hours of job shadow experience and volunteering at local healthcare facilities in her town.
Neve has learned over her athletic career that sports have the ability to teach any player good principles and ethics. Athletics have taught her the importance of respect, trust and sportsmanship but most importantly has shaped her into a better person she is today.
Neve was accepted at Stanford University and will major in Biology with a pre-med emphasis. As a Native American woman, she hopes to bridge that gap in diversity in the medical field.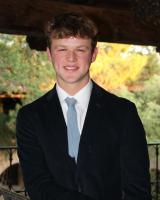 Braden Weissman
Paradise Valley High School
Student of the Year Recipient
Student body president Braden Weissman is a purpose driven, goal oriented, student leader, athlete, and inspired voice for youth at Paradise Valley High School. Beyond his 4.0 GPA and a transcript filled with honors and AP level course, Braden is a three sport athlete that excels across the board.
Sports have always been an enormous part of Braden's life, he plays inside linebacker for the varsity football team, outside left back for the varsity soccer team, varsity #1 for the tennis team, and he was chosen as captain for all three teams. He has earned all district awards across the board, but it is clear that the memories and experiences he shares with his coaches and teammates are what truly matter to him.
Braden is extremely curious and driven to excel academically. He sought out and participated in multiple internships and volunteer programs over the past few years. As medicine is Braden's passion, he volunteered hundreds of hours at Scottsdale Abrazo Hospital, 360 Physical Therapy, University of Arizona of Medicine Scrubs Program & AZDHS COVID Vaccination Centers. He is completed an internship with the Mayo Clinic at the Phoenix campus, and serves as a student representative on one of their community outreach boards. Braden is also a member of the highly rigorous stem C.R.E.S.T. Bioscience program. Braden has also completed internships with the UofA Medical School and Mayo Clinic Office of Health Disparities Research.
On top of Braden's studies and athletics, he completed courses at his local community college and became a Nationally Registered Emergency Medial Technician & now works as a first responder for his community.
All in all, Braden works hard to balance his passions for Medicine, Leadership, Advocacy and Athletics, and no matter how much is on his plate you could never wipe the smile off his face.
Braden has been accepted to University of Michigan and plans to study medicine to become a Cardiothoracic surgeon.
Administrator of the Year - 2021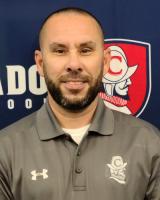 Anthony Miller
Coronado High School
1A-6A Administrator or the Year Recipient
Coach of the Year - 2021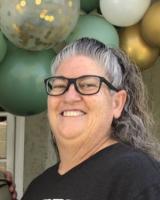 Michelle Monaghan
Independence High School
1A-6A Coach of the Year Recipient
1A-3A Scholar Athlete - 2021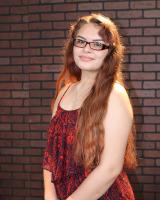 Kiana Ortiz
Palo Verde High Magnet School
1A-3A Scholar Activity Recipient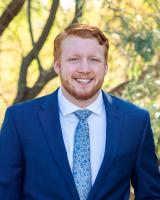 Kellen Gibson
Arizona College Preparatory
1A-3A Scholar Activity Recipient
4A-6A Scholar Athlete - 2021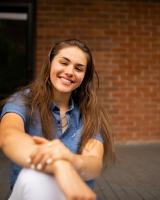 Madison Magee
Valley Vista High School
4A-6A Scholar Athlete Recipient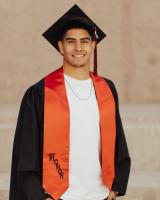 George Ramirez
Red Mountain High School
4A-6A Scholar Athlete Recipient
1A-6A Scholar Activity - 2021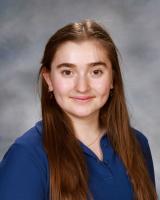 1A-6A Scholar Activity Recipient
Xavier College Preparatory
Talia Novack
Talia Novack is a member of the Executive Board Student Council at Xavier College Preparatory. She serves as the Public Relator to the entire student body and reports daily school announcements at the start of each school day. As a member of the student council for three years, Talia enjoys public speaking and leading her class in school activities while collaborating with other students to create the best experience for her fellow Gators. Talia has been a part of theater for her entire life performing in many shows such as Amy in Little Women and Rosalie in School of Rock(for which she earned the NYA Outstanding Lead Actress award). Talia hopes to study computer science in college and her position as Xavier Computer Science Honor Society Stewardship allows her to be involved in computer-related events around campus. She is a member of Mu Alpha Theta and loves to participate in the math days at school. Outside of school, Talia volunteers at the Arizona Science Center where she gets to involve elementary and middle school students in STEM. Her favorite part is getting to accompany them to the planetarium and watch as their eyes widen. Talia enjoys singing at her synagogue at special services and is a part of the Xavier Shotgun Trap & Skeet team. She loves to hang out and watch movies with her friends, family, and 3 dogs.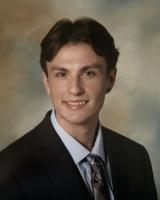 James Driscoll
Mountain View, Mesa High School
1A-6A Scholar Activity Recipient
James is a dedicated and hardworking student from Mountain View Mesa for a huge passion for genuine learning and reminds himself daily its important to learn because its important to teach.
Not only a stellar member of the speech and debate team but he is also the Team Captain, club President and tutor for the Mountain View Speech/Debate team. James even qualified for the National Speech and Debate Nation Tournament as a sophomore in World School Debate. As a debater he has learned to use his voice, his logic and his mind to explain very real issues, and to hopefully help those affected by them. Using his voice has earned him many national awards and accomplishments like the 2019 NSDA National Qualifier, Impromptu Speaking Finalist and 1st place in LD Debate.
On top of his academics & maintaining his 4.0 GPA, James is part of the Student Involvement Advisory Committee, President of the Academy of History and Government, a member of the Toro Drama Club with best leading actor in a play, Student Advisory Council, Arizona Association od Student Councils and School Safety Panel.
James will be continuing his education at ASU and be active on the policy debate team.
Gary L. Whelchel Officials Award - 2021
Mike Gillespie

Gary L. Whelchel Officials Recipient
Mike has been a three-sport official with AIA for 18 years and is the Area Commissioner for all schools north of Anthem and along the Colorado River Area. He is responsible for training and scheduling officials for all team sports. He graduated from Apache Junction High School and moved to Flagstaff to attend Coconino Community College. He finished up with numerous classes at the National Fire Academy in Maryland and became a fireman/paramedic.
He retired from the Summit Fire Department after 27 years and continued fighting wildfires for 35 years. He is currently a member of the Southwest Area Incident Management team as a Safety Officer
Mike has been married to his wife Maria for 27 years. They have 3 grown children and 7 grandchildren. In his spare time when he isn't officiating or fighting fires he enjoys fishing and family time.
Skip Bryant Award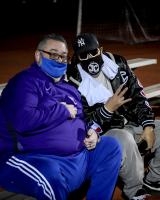 Andy Luberda
arizonavarsity.com
Skip Bryant Recipient
Student Leadership - 2021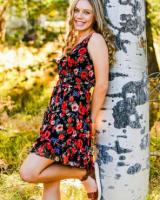 Chyanne Echeverria
Williams High School
Student Leadership Recipient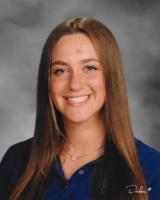 Meghan Schouten
Xavier College Preparatory
Student Leadership Recipient
Unified Sports - Special Olympics - 2021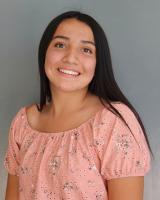 Malaiya Jaso
Westwood High School
Unified Sports - Partner of the Year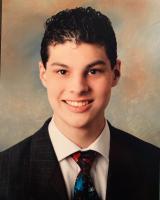 Benjamin Basquez
Poston Butte High School
Unified Sports - Athlete of the Year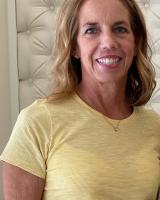 Rebecca Milobar
Valley Vista High School
Unified Sports - Coach of the Year
School Spirit Video Champion Award 2021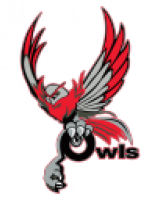 Agua Fria High School

School Spirit Video Champion
Glen Treadaway Sportsmanship Award 2021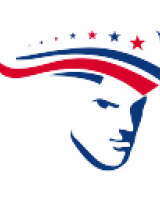 Mohave Accelerated Learning Center

1A Glen Treadaway Sportsmanship Award Recipient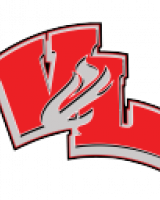 Valley Lutheran High School

2A Glen Treadaway Sportsmanship Award Recipient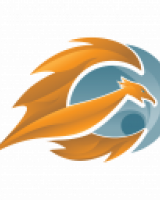 Eastmark High School

3A Glen Treadaway Sportsmanship Award Recipient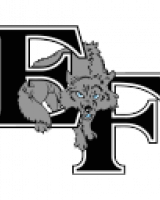 Estrella Foothills High School

4A Glen Treadaway Sportsmanship Award Recipient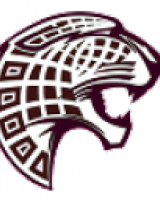 Desert View High School

5A Glen Treadaway Sportsmanship Award Recipient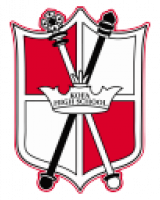 Kofa High School

6A Glen Treadaway Sportsmanship Award Recipient