2020 Champions Award Recipients
AIA Student of the Year - 2020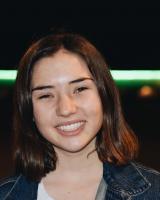 Bryn Callie
Catalina Foothills
Student of the Year Recipient
Bryn Callie is the true definition of Student of the Year. A student from Catalina Foothills High School, she has excelled in a wide range of activities both within and outside of her school. All four year at Catalina Foothills, Bryn was a multi-sport athlete including varsity cross country, varsity basketball, and track and field. During her senior year, she served as both the captain of the cross country and basketball teams, led her cross country team to a state runner-up title, and received All Southern Arizona honors in both sports.
Bryn also served as a leader during her five years in National Charity League and vice president of HOSA. She also took on roles such as Vice President of Philanthropy and President in addition to volunteering over 195 hours within the Tucson community. Her passion for learning and dedication to her academics has led to her maintaining a perfect 4.0 GPA throughout her high school career.
This gifted student received recognition all four years of high school as an academic letter earner and was selected to National Honor Society as a sophomore. She is a member of her school's Sci-Fi Fantasy Club where each month she excitedly discusses literature with her peers. In addition to her affinity for reading, she also loves to write and has a poem called "a different type of soldier" published in a local literary magazine. Bryn is a well-rounded individual who exhibits a strong dedication to all of her commitments.
After four years, sportsmanship has made an impact on her life and for the future. Whether on the court, track or in life, she plans to continue to lift those around her and her community.
Bryn plans to attend college where she will study environmental science.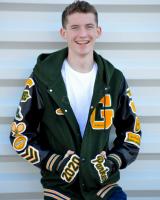 Parker Fowler
Greenway High School
Student of the Year Recipient
It's no surprise that student body president "Parker Fowler" from Greenway High School was chosen as Student of the Year. He is ranked number 4 in his class, with an outstanding 4.0 GPA all throughout high school. On top of being a stellar academic student, Parker is a three sport varsity athlete: cross country, tennis, and track.
Parker has over two dozen awards and recognitions under his belt. He is a two-time first team all section runner for cross country, qualified for State three years in a row, and was named Greenway's top runner his junior and senior year. In addition, he qualified for State in two track events & was named Greenway's Top Point Getter.
Parker excels in many activities on campus. In addition to student body president, he is a Link Crew leader, manager of the varsity girls' basketball team, yearbook editor, Greenway Dance Company member and president, Literacy Club member, and National Honor Society Member. Parker helped create the anti-bullying campaign at his school, emceed all Greenway assemblies, while holding a part time job in his community.
This amazing student was named Greenway's Rotary Student of the Month for September, Greenway's Athlete of the Month for October, and Greenway's Achievement Above All (student of the year) recipient. Parker oozes green and gold spirit and pride. If given a microphone, Parker will jump at the chance to energize a crowd, and he hopes to put this skill to use in his future profession as a politician. Since politics is a love, Parker has created a voter registration drive for the school, participated in the Red for Ed movement, and canvassed for Glendale Union High School District's bond/override campaigns.
Greenway High School has always felt like a second home for Parker & will take all this knowledge and experiences with him to his next chapter.
Parker will be attending ASU Barrett College and plans to student law and public policy.
Administrator of the Year - 2020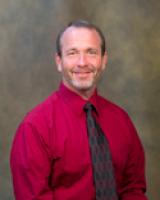 Darrell Stangle
Williams Field High School / Higley USD
4A-6A Administrator or the Year Recipient
Darrell Stangle graduated from Kansas State University with a BS in Broadcast Journalism. After two years working in television, Darrell moved to Arizona and made the career switch to education, earning his Master's Degree in Educational Leadership from Northern Arizona University. He began his career teaching at St. Theresa Catholic, while coaching baseball at Arcadia High School. Three years later Darrell moved to the Arizona Boy's Ranch where he taught U.S. History and coached Track and Field for two years, winning back-to-back State Championships. Mr. Stangle moved to Gilbert Public Schools where he spent 17 years combined as a teacher and coach at Mesquite High School and the Athletic Director at Desert Ridge High School. Darrell has served as the Athletic Director and Assistant Principal at Williams Field High School for the last 5 years.
As a member of the AIAAA for the past 17 years, Darrell has completed numerous and invaluable Leadership Training courses to further his personal and professional development. He has served as a Region Chairman and has been recognized several times as Region Athletic Director of the Year. He has enjoyed directing many invitational, regional and state tournaments.
Darrell has been a dedicated servant leader and advocate for student athletes and coaches throughout Arizona. His goal was to model and instill the pillars of Dedication, Ownership, Mental Toughness, Integrity, Never Giving Up, Accountability, Trustworthiness, Expecting to win, And Selflessness. His love for athletics and his community, and his desire to see students grow and strive to become a better version of themselves, has consistently been at the core of his life's work as a coach and educator.
Coach of the Year - 2020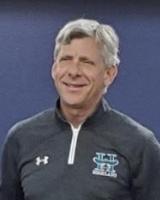 Dave "Monty" Montgomery
Highland High School/Gilbert USD
4A-6A Coach of the Year Recipient
Coach Dave "Monty" of Higland High School has dedicated over 32 years to thousands of athletes throughout his career. Dave started as a runner in Jr. High and continued till college and post college. Coach Monty graduated from Northwest Missouri State University with a BS in Secondary Education in 1982 and Northern Arizona University Ed. Leadership in 2003.
Dave's coaching and teaching career stared at Tohono O'Odham High School, Bradshaw Mountain and currently Highland High School for 24 years. Over the course of his coaching career, Dave has coaches over 35 State Champions and over 70 All State Athletes. Coach Monty uses several tactics and tools to help implement character across both his track and cross country programs. With Dave's knowledge, intuition and patience he has lead the Highland Track and Cross Country teams in the top 5 at State. The boy's cross-country teams have won two State Championships and three runner-ups. The girls Cross Country team has one runner up, countless top five finishes, and in track, both boys' teams have had two runners up and the girls' one.
Amongst his career, Dave has been awarded 2019 AZ Central Girls XC Coach of the Year, 2019 USTAFF Boys Track Coach of the Year, 2011 East Valley Tribune XC Coach of the Year, Highland High School Employee of the month several times and 1993 Arizona Cross Country Coach of the Year.
Coach Monty is the gold standard for character and epitomizes what it means to be a coach. There is no one more caring, more involved and builds relationships better than this man. He is a beloved figure in the school and in the running community.
1A-3A Scholar Athlete - 2020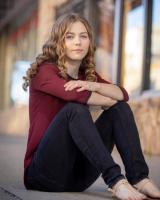 Mycala Stapleton
Miami High School
1A-3A Scholar Athlete Recipient
Mycala Stapleton is the most accomplished student at Miami High School & being chosen as the AIA Scholar Athlete is very fitting. Mycala is a six sport Varsity athlete, who participated in cross country, wresting, tennis, volleyball, soccer and softball. She has had the honor of serving as the Cross Country team captain & has truly impacted her teammates with her leadership and integrity. Its no wonder she was named "Most Valuable Player" twice during her high school Wrestling career.
Mycala has qualified for the AIA state tournament in every sport she participated in Wrestling, Cross Country, and Tennis. She was also featured as the "Copper Country Athlete of the Month" for academic excellence multiple times.
On top of athletics, Mycala was inducted into the National Honors Society & became president her senior year, is the Student Council Treasurer, Junior state of America President and a member of the Girls State for American Legion Auxiliary.
This gifted and hard working student has outdone herself and has earned a Gold category at culinary state for knife skills. Keeping herself busy with athletic and activities, Mycala still managed to keep a weighted GPA of 4.1 and over 50+ volunteer hours. Many of those hours she earned working at the Cobre Valley Hospital in Globe,AZ. She has been a volunteer coach for younger wrestlers, conveying her love for the sport and the importance of good sportsmanship. Mycala's greatest strength is that she is not afraid to fail and she is a "tough" person. She always gives her best and perseveres through any adverse situation. Mycala is truly a once in a blue moon student athlete.
Mycala will attend Arizona State University in the fall to study Biomedical Informatics.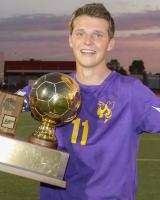 Kadan Brimhall
Blue Ridge HIgh School
1A-3A Scholar Athlete Recipient
Kadan's strongest attribute is his integrity. He is a successful scholar-athlete who is physically, intellectually, and emotionally committed to high levels of achievement in all of his endeavors. His superior academic record is among the elite. He has maintained a 4.0 GPA at Blue Ridge High School while taking the most rigorous honors and AP classes offered at BRHS. He is a member of the National Honor Society and has been named Co-Valediction of the graduating class of 2020.
A competitive athlete, as well as a motivational leader, Kadan has earned a Varsity letter in each sport and has been appointed as the captain of each team. During his senior year, Kadan's efforts helped his team earn the 3A State Championship in soccer.
Kadan is very active in his community. He actively serves those around him and has completed over 700 hours of community service during his high school career. He has achieved the honor of Eagle Scout, during which he developed and led a project to remodel and gather new equipment for the BRHS training room. Kadan is the co-founder and Student Liaison for White Mountain Youth Foundation. Kadan's biggest achievement is founding and being Youth Director of Project Elevate, a non-profit organization focusing on leadership and performance.
Kadan's future plans involve going to a university to study pre-med and would like to become a physician.
4A-6A Scholar Athlete - 2020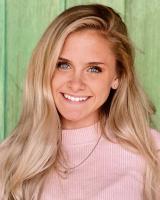 Brynna McQuillen
Vista Grande High School
4A-6A Scholar Athlete Recipient
Brynna McQuillen of Vista Grande High School, has participated in Cross Country and Track and Field throughout her four years of high school and was a captain for both for over two years. As a captain, she was also a top runner her state, finishing runner up in the mile last track season, and finishing fourth this cross country season. In 2018 Brynna was named "All-State Academic Track Team" member on Sports360AZ & May 2019 "Athlete of the Month" on Fox Sports AZ.
Along with her participation in sports, she was also a regular volunteer at the Casa Grande Banner Health Center for three years where she completed over 350 hours of community service. Brynna also volunteered at the Valley Humane Society, Garnet Senior Living Center, and participated in a community cleanup with her teammates for the past four years.
In her final year of high school, she has been a team captain for both cross country and track as well as a club founder and president. Brynna created a club with another student athlete this past summer which includes all club presidents and sports captains with over 70 members, where they work together to build school spirit, sports attendance, and communication within different parts of the school.
While occupied with sports and being a club president, she has maintained over a 4.0 GPA all of high school, as well as a part of the top 5 percent of her class. She has been a leader, hard-worker, and an avid volunteer with outstanding character and work ethic.
Brynna plans to continue her education and to run at the collegiate at Kansas State University, majoring in Psychology.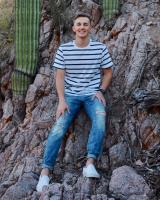 Carson Mott
Cienega High School
4A-6A Scholar Athlete Recipient
Carson Mott from Cienega High School comes from generations of athletes in his blood. All throughout high school he was a multi sport athlete participating in football, basketball and boys volleyball. Despite his athletic talent and grit he is a humble, does not seek the spotlight for himself. Around Cienega he is known as Mr. Touchdown because he was always catching passes and scoring. He has that presence on the court that's hard to describe, but you know it when you see it. Carson has earned All Southern Arizona First Team in basketball & volleyball and "Freshman Player of the Year". He has also participated with the Arizona High Performance Volleyball National Team for 2 years.
While his athleticism is impressive, his character and work ethic are really what makes Carson shine. He has maintained an impeccable 4.0 GPA and is a dual credit student at Pima Community College. Carson been on the High Honor Roll list throughout all 4 years and donates a lot of his time through church activities and youth volleyball. He has served as a referee for the National Youth Sports Organization, a mentor at the YCMA and has over 100+ community service hours.
Carson has been challenged by his coaches to maintain strong values and plans to continue to honor them in his college athletic career.
Carson plans to attend Concordia University Irvine & study dentistry/oral surgery.
1A-6A Scholar Activity - 2020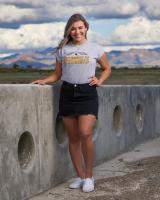 Ashlyn Armijo
Mohave High School
1A-6A Scholar Activity Recipient
Senior Class President, Ashlyn Armijo, from Mohave High School is the most spirited and well rounded student in her community. She was able to juggle both Varsity Soccer and Spiritline (Cheer, Pom and Dance), student council & taught at one of the local dance studios in her community. Ashlyn has excelled academically in the most challenging courses which has provided a solid educational foundation to help her succeed. She has maintained a 3.89 GPA and was accepted into the National Honors Society her sophomore year. If she wasn't more amazing, Ashlyn also attended the dual credit program at Mohave Community College to get ahead.
Ashlyn's long list of achievements to date at Mohave and beyond has set her apart from her peers including volunteering over 500 hours at the Elks Club, Vista Colorado Elementary School, Tournament of Champions, Ronald McDonalds House plus more! Also since freshman year, she has been evolved all four years in Key Club, Interact Club and Ambassadors Club.
Her interpersonal skills and leadership qualities have enabled her to be a very positive role model for others. She has sounds moral values and her peers respect her opinions and look to her for guidance & advice. Ashlyn has learned many life lessons that will enable her to continue to become an even greater success.
Ashlyn was accepted to University of Wyoming and the Cowboy Cheerleading team. She plans to student environmental science or nursing.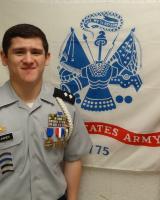 Joe Gallagher
North High School
1A-6A Scholar Activity Recipient
Joe Gallagher, has never been the biggest, fastest or strongest athlete physically. Yet he has never let obstacles stand in the way of achieving the highest standards for himself as a scholar-athlete-leader or for those around him. His unweighted GPA at North High is 4.0 in IB, Honors and Dual Enrollment courses. Joe played football all four years, each in a leadership role. He culminated his career playing on both sides of the ball and earned All-Metro 1st and 2d Team honors, and was recognized as an AZ Central "Scholar-Athlete of the Week."
Joe has been a valued member of the JROTC Program while rising to the position of Battalion Commander and rank of Cadet Lieutenant Colonel. He was chosen the #1 Cadet in the Phoenix Union District this Year. Joe's involvement with JROTC Teams (Raider, Academic, Honor Guard) has earned him numerous individual and team awards as well. Joe's selfless-service to his community cannot be overstated either.
He has volunteered hundreds of hours of his time and talent to make Phoenix a better place for all of those that he has had the ability to reach out to. ASU and the Army recently recognized him for his excellence as a scholar-athlete-leader. He was selected to study in the Edson College of Nursing. Most recently Joe was awarded the Army ROTC 4-Year National Scholarship during the first round of selection.
Joe plans to serve our nation as an Army Officer in the Nurse Corps and one day become a doctor.
Leadership In Girls'/Women's Athletics - 2020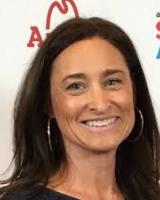 Jennifer Burks

Leadership in Girls'/Women's Athletics Award Recipient
Jennifer Burks, CAA has been involved in athletics her entire educational career, as a teacher, athletic curriculum developer, coach, and assistant principal/athletics director. She has instilled a passion for athletics at every grade level, from elementary to high school. Mrs. Burks has coached many different sports, but her expertise is in Cross Country and Track and Field. As the athletic director at Higley and Perry High School she has devoted herself to the development of student-athletes especially female athletes to become student leaders in education and life. Her genuine enthusiasm for academics, athletics, advocation for women's sports, and student leadership is easily observed by students, staff, and community members alike. Female students admire Mrs. Burks and found her to be someone that they looked up to and wanted to be like, in fact many are now teaching and coaching because of the admiration and dedication Mrs. Burks showed them. Within the Arizona Interscholastic Association (AIA), Jen has been very involved in the Ethics and Sportsmanship Committee, numerous Track and Field and Cross Country Committees, Women's Equity Committee, and an AIA meet referee.
In addition to her numerous committee memberships in AIA and NFHS, Mrs. Burks has received several awards and honors in recognition of her contributions to high school activities. Her first acknowledgement came in 2011 when she was named the Zig Kwiatkowski Rookie Step to the Plate Award for new athletic directors. Mrs. Burks has also been named the 5A Conference Central Region Athletic Director of the Year 2015, 6A Premier Region Athletic Director of the Year 2019, and AIAAA 6A Athletic Director of the Year 2019.
Gary L. Whelchel Officials Award - 2020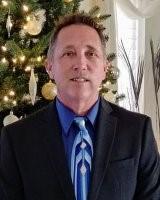 Rob McKinley

Gary L. Whelchel Officials Award
Rob McKinley moved to Arizona in 1999 with his wife Joan McKinley. They moved from Iowa with their loyal dog Cocoa and have never looked back as they do not miss the humidity or the cold weather.
Rob played sports at Centerville High School in Iowa and lettered in Basketball, Football, Baseball and Track. He was an All-Conference and All State selection in baseball during his Junior and Senior years in High School. Out of high School he enlisted in the United States Army and spent the next 3 years at West Fort Hood Texas. During his time in the military Rob earned 2 Army Achievement Medals and the Army Service Medal for his outstanding service.
After the military Rob enrolled at the University of Iowa and studied Biology with a concentration in mathematics. After graduating the University of Iowa, Rob married his longtime girlfriend Joan and they have been happily married for 27 years.
In 2006 Rob started officiating Baseball for AIA and subsequently Football & Basketball. He has worked multiple State Championships in Baseball and Football. Rob was the 2010 AIA Baseball Official of the Year. He also has worked the D1 Junior College Baseball World Series twice and currently works in the Pac 12, Big West, Mountain West and WAC conferences. He was selected to work the WAC Championship in 2018, 2019 and 2020.
Rob has served AIA in the capacity of Baseball Lead for about 8 years and currently sits on the AIA Sports Leadership Committee and as well the NFHS Baseball Rules Committee. He enjoys and is passionate about serving his fellow Sports Officials and hopes to continue well into the future.
Student Leadership - 2020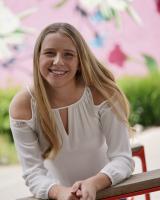 Julia Golichowski

Student Leadership Recipient
Julia is an outstanding student from Arizona College Prep, who excels in both academics and athletics. Julia has been on the Varsity Indoor and Beach Volleyball Teams for four years and has earned multiple accolades, including MaxPreps Player of the Week for Arizona, Region Player of the Year, and more. Julia also participates in many clubs: National Honor Society, Key Club, Red Cross, She's the First, and Fellowship of Christian Athletes. She also enjoys regularly volunteering at school events, such as a middle school volleyball clinic held by her coach, as well as participating in outside volunteering opportunities, like Feed My Starving Children and Relay For Life.
In addition to athletics and community service, Julia has earned a 3.97/4.0 GPA and challenges herself by taking solely honors and AP classes when available. She was a member of the AIA Student Leadership Advisory Committee, SLAC serving as the co-chair at meetings and helped to develop the first AIA Student Leadership Summit in 2019. The knowledge, experience, and leadership skills that Julia has gained from high school will serve her well in Florida, where she will be attending Palm Beach Atlantic University on both an academic and athletic scholarship. She is looking forward to both demonstrating her leadership skills as well as further expanding her horizons in college.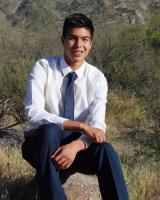 Emmanuel Corral

Student Leadership Recipient
Emmanuel Corral is a motivated and inquisitive student from Pusch Ridge Christian Academy. Throughout High School he been able to excel in athletics including Cross Country, Soccer, and Track, and represented his school well on and off the field. He has kept himself busy by holding a part time job during his junior and senior year, while also actively volunteering with Corazon Ministries in Tucson, which included a 10 day service project in Houston, Texas in June 2018. Emmanuel was an original member of the AIA Student Leadership Advisory Committee (SLAC) and represented Arizona at the National Student Leadership Summit in 2018. He has many memories throughout high school, his greatest memory is being able to do it all with his twin sister Chamille.
Emmanuel Corral will be attending Pima Community College and plans to major in political science, he will join the Cross Country and Track Team.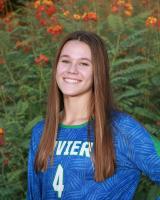 Abby Converse
Xavier College Preparatory
Student Leadership Recipient
Over the past four years, Abby has impacted fellow students, teammates, and community members as a leader at Xavier College Preparatory. Abby has excelled within the classroom, becoming a National Merit Finalist and AP Scholar with Distinction, completing the rigorous Great Books Program, and maintaining a 4.0 unweighted GPA. As a captain of both the indoor and beach volleyball teams, she led her teams to three state championships. Additionally, she was named to the Premier Region Girls Volleyball 2nd Team. Starting her sophomore year, she became a member of the AIA Student Leadership Advisory Committee and aided in the establishment of the AIA Student Leadership Summit. Further, Abby represented athletes across the state at the 2018 NFHS National Student Leadership Summit. During her summers, Abby has connected with and empowered girls to pursue STEM as a counselor and director at Xavier's Girls Have IT Camp. Outside of academics and athletics, Abby has a passion for civic engagement. She was the Secretary of State of the 2019 Youth and Government Model Legislature Conference and represented Arizona, again, as a National Youth Advocate of the YMCA, speaking with congressmen and women about funding for YMCA programs that support children throughout the nation.
In everything she participates in, Abby finds ways to lead and learn from her peers. She is genuinely curious about the world around her and seeks to widen her viewpoint through each person she meets. Using this knowledge, Abby dedicates her time to uplifting others as an athlete, advocate, and student by employing kindness and challenging others to do the same.
Abby will be playing Division 1 Beach Volleyball at Stanford University and hopes to study Biology in the Microbes and Immunity Field of Study.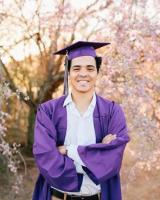 Ahlias Jones
Arizona College Preparatory
Student Leadership Recipient
Ahlias Jones is a senior at Arizona College Prep, and he loves ACP with all of his heart. After serving as Sophomore and Junior Class President, Ahlias expanded his leadership to become the Student Body President this year. He continued to demonstrate leadership as a starter on the football team, an international qualifier in his DECA category, as well as an officer of the Black Student Union. Ahlias' love of sports has provided him with several opportunities to help impact Arizona high school athletics as he is apart of both the AIA Student Leadership Advisory Council and the CUSD Student Organization of Leaders, which he co-founded. As he shifts his focus to his collegiate career he has been selected to be a member of ASU's Leadership Scholarship Program and has also been awarded the Medallion Scholarship. Other honors he has received this during his career include a finalist of the Character Counts Scholarship 2020, AIA Student Leadership Award 2019, ACP Student of the Year 2019, and the 2020 Knight award for both ACP and ACP Student Government. Ahlias will be attending ASU in the fall to major in Sports Business.
Unified Sports - Special Olympics - 2020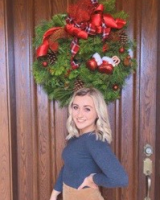 Madeleine Nemeth
Perry High School
Unified Sports - Partner of the Year
Madeleine has been a part of Perry High School's Unified Sports program for all 4 years of her high school career. She is known for her honesty, dedication, compassion, and enthusiasm. She has been the Student President of Unified Sports at Perry High School for the last two years and also helped lead the campus' Spread the Word: Inclusion Campaign – a campaign dedicated to promoting inclusion for all people with intellectual and developmental disabilities. She led this initiative on her campus by asking fellow students to pledge each year to spread inclusion in their communities. In addition to involving her fellow classmates in inclusion, she also made sure that the Unified team was announced at pep assemblies with all the other sports teams on campus.
Madeleine plays a valuable role as a Unified Partner by demonstrating meaningful inclusion through her leadership, encouragement, understanding and support. She helps her teammates realize their full potential and is a great role model for the other partners on the team, as well as on the opposing teams. She plans to continue her education at Utah State and double major in Kinesiology and Communication Disorders.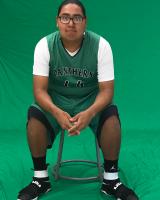 Darnell Moore
Amphitheater High School
Unified Sports - Athlete of the Year
Darnell Moore is a stand out student at Amphitheater High School because of his heart and compassion for his teammates and school. Darnell has competed and saw great success in Unified Bowling, Unified Basketball, Unified Track and Field, and Unified Tennis. Darnell was a part of the inaugural AIA Unified Basketball State Championship tournament in 2018 and helped lead Amphitheater High School to become the state champions that year. He has also helped lead the Unified Basketball team to place in the final four during the state championship tournament in 2020. He was named AZCentral Unified Athlete of the Year in 2018 and has been the MVP Unified Basketball player for the past 2 years. He averages 15 points, 3 rebounds, and 5 steals per game.
In addition to his athletic accomplishments, Darnell exceeds in the classroom with a 3.7 GPA. His coaches and teachers credit his work ethic and determination for his success both on the field and off. Darnell represents meaningful inclusion through his actions every day and has shown his school that all people should have equal opportunities and access, no matter what their physical or intellectual abilities are. His love of sports and for his school has helped bridge the gap between students in special education and the general education students. Darnell plans to continue his stellar basketball career by trying out for Team Arizona for the Special Olympics USA Games in 2022.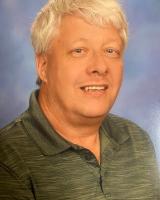 Scott Gilpin
Sunnyslope High School
Unified Sports - Coach of the Year
Scott Gilpin is a science teacher at Sunnyslope High School and began the Unified Sports program over two years ago. His passion and leadership have helped guide his teams to great success, including Sunnyslope's Unified Badminton team placing second at the 2019 AIA Unified Badminton State Championship. Under Scott's tutelage, Sunnyslope's Unified program won Glendale Union High School District Group of the Year award for the 2018-19 school year and also received National Banner Recognition as a Unified Champion School by ESPN and Special Olympics in 2019. Scott ensures that his teams are recognized at the sports assemblies among their peers and also hosts Spread the Word: Inclusion Campaigns each March on campus to promote social inclusion for people with intellectual and developmental disabilities.
Scott has transformed the lives of athletes, partners, and colleagues at Sunnyslope High School. His dedication and commitment to meaningful inclusion bridge the gap for understanding and inclusion for all in the community. He holds high expectations for all involved to reach their maximum potential and display the upmost sportsmanship. As one of his colleagues said, "It takes a village to raise a child; it took Mr. Gilpin to show the village that these students matter!"
Tony Komadina Award - 2020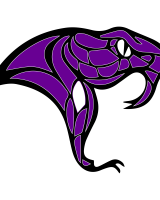 North Canyon High School

4A -6A Tony Komadina Award Recipient
School Spirit Video Champion Award 2020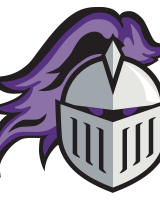 Arizona College Preparatory

School Spirit Video Champion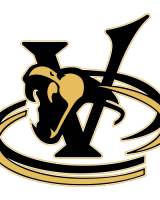 Verrado High School

School Spirit Video Champion