2014 Champions Award Recipients
<p><img alt="" height="135px" src="http://static.aiaonline.org/photos/uploads/original/000/002/785/champions-logo.jpg" style="float:left; margin-right: 10px; margin-bottom:10px" width="150px" /></p> <p>Each year the Arizona Interscholastic Association recognizes outstanding Arizona high school students, teachers, coaches, administrators and schools for outstanding achievements, on and off the field, and exemplifying trustworthiness, respect, responsibility, fairness, caring and citizenship.</p> <p><a href="http://www.aia365.com/videos/1877/aia-champions-awards-luncheon">Watch the 2014 AIA Champions Awards Luncheon on AIA365.com </a></p>
AIA Student of the Year - 2014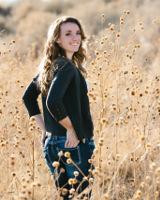 Madison Joanne Fields
Joseph City High School
Student of the Year
Madison's academic record reflects near perfection: an exceptional attendance record, a cumulative GPA among the highest in her class, and National Honor Society standing all while completing 'honors' courses to meet her graduation requirements. Miss Fields combines a bright intellect with an uncompromising work ethic, unwavering determination and fierce competitiveness. Madison has participated in numerous sports throughout her years at Joseph City; most of which were at the varsity level. She has also been involved with the Theater/Drama program all four years at Joseph City and has contributed to the Varsity Cheer squad.
Madison is personable and possesses many characteristics of leadership. Demonstrating these abilities through student government, she will be concluding her service as President of Student Council at Joseph City. Maintaining as high a level of energy and commitment in her position in Student Council as she has given to her academic and athletic endeavors has led her to become an outstanding role model to her peers.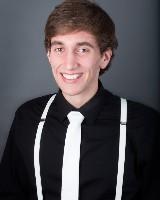 Robert Tyrel London
Blue Ridge High School
Student of the Year
In the most challenging honors curriculum, Tyrel has a 4.0 un-weighted GPA; a 6.0 weighted GPA, is ranked number one in is class and has been on honor roll thirteen times. He will graduate with 35.5 credits earning an honors diploma with sixteen honor/AP courses. All while participating in Track and Field, Football, Choir, Student Body as Vice President, Native American Club as President and Blue Ridges SADD program as Treasurer and Vice President. London is also the Founder and director of The Full and Focused Project. This project aims to better the educational experience of underprivileged youths, especially through the provision of necessities such as food so as to allow their attentions to be given towards academic pursuits.
Tyrel loves the spirit of teamwork and understands its importance in his leadership positions. He lives up to a code of high moral standards directed by his faith in all his decisions. He is a young man with a strong character who cares greatly about others.
In the words of Eric Harmon, Blue Ridge High School Principal, "I say without hesitation that Tyrel London is up to nothing less than impacting the world in a positive way on a global scale."
Administrator of the Year - 2014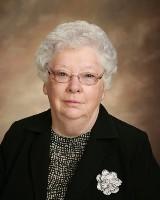 Sister Joan Fitzgerald
Xavier College Preparatory
Administrator of the Year Award Recipient
For the past 40 years Sr. Joan Fitzgerald has helped fulfill the mission of preparing the young women of Xavier with the knowledge, skills and integrity to meet the challenges of a changing global society in a positive and productive manner. To do this, Sr. Joan has provided as many opportunities as possible for her students to pursue excellence with honor and to become leaders, innovators and good citizens of the 21st century.
Sr. Joan has been instrumental in leading the school to unsurpassed excellence both academically and on the playing field. She demands the best from her students – athletes and non-athletes alike – and these young women consistently deliver, bringing home countless honors earned both inside and outside the classroom. Sr. Joan began the first required Christian Service Program in Arizona, which has led to thousands of volunteer hours provided to numerous valley organizations since the programs started in 1975. She has also helped Xavier receive the United States Department of Education Blue Ribbon School designation three times, as well as National Merit Finalists, Commended Scholars, Black Scholars, Hispanic Scholars and Presidential Scholars during her years as an administrator.
Coach of the Year - 2014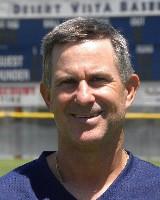 Stan Luketich
Desert Vista High School
Coach of the Year Recipient
Coach Luketich has had a tremendous impact on thousands of student athletes over his career. His focus on excellence is not just on the baseball field but in the classroom. Stan was awarded the prestigious American Baseball Coaches Association Ethics Award in 2012. He is also a member of the Arizona Baseball Coaches Association Hall of Fame.
Throughout his coaching career, Stan has been a supporter of community service for his players. In 2011 and 2013, Coach along with his players, volunteered to feed the homeless in South Phoenix on Christmas Eve. Since 1996, Coach Luketich and his players take a morning and work with profoundly handicapped students and teach them the game of baseball. He also enjoys helping community baseball coaches teach baseball skills to their little league teams.
"He is a humble but proud person. He shies away from the spotlight and accolades. He is the first to thank his team and his coaches for all that he has accomplished." – In the words of Assistant Principal and Athletic Director, TJ Snyder
1A-3A Scholar Activity - 2014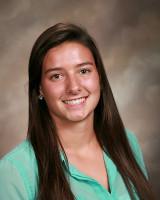 Naomi Jeanne Schimmel
Blue Ridge High School
1A-3A Scholar Activity Recipient
Naomi is an exemplary student, a collegiate class athlete, an active participant in school theater productions, and very involved in service work. She is dedicated to every endeavor she pursues. This is shown through her many achievements; Arizona High School Scholar Athlete, Academic All American, All State Soccer Player, Individual State Placer in Track and Field to name a few. And through these great achievements she remains humble and thankful.
Her true passion beyond her academic prowess is her love for sports. She has participated on the basketball team, track and field and soccer. As goalie, Naomi helped her soccer team win a State Championship two years in a row. Naomi is currently the captain of her soccer team, President of the Soccer Club, Vice President of the Theater Club and has been the Special Olympics Club President for four years. Naomi challenges herself to push forward toward the next level to reach her accomplishments.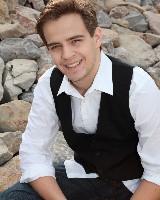 Eric Yanes
Desert Christian High School
1A-3A Scholar Activity Recipient
Having skipped 8th grade, Eric entered into Desert Christian a year early and is on an AP Academic track. Eric has maintained a high GPA through high school as well as holding the position of President of the National Honor Society his senior year. He has also served on student council for numerous years and is President of the International Thespian Society. Eric is an extraordinary gifted actor and singer with an outstanding baritone voice. He had leads in four of the main productions for Desert Christian's theater program. He won the Southern Arizona Regional competition for the English Speaking Union's Shakespeare Festival and had the opportunity to compete at the Lincoln Center in New York City.
Not only has Eric dedicated a large amount of time to his love of theater he has also been a vital member of the boys swim team his four years at DCHS. He has worked very hard to balance his many activities while still contributing significantly to his team.
Meg Gleason
Desert Christian High School
1A-3A Scholar Activity Finalist
All her years at Desert Christian, Meg has been very involved in all her passions – swimming as well as drama and signing. Meg is a quiet and profound leader who makes little noise about herself and does much on the behalf of others. As a junior she was chosen by the staff at DCHS to attend Girls State and was then elected City Major by girls she had never met. She was chosen as captain of the girls swim team, she did this while simultaneously rehearsing as a lead for her school production of the Musical Les Miserables.
Not only has Meg been a great asset to the Desert Christian community she has done her part in giving back to the Tucson community as well. She has been doing ongoing work with the Gospel Rescue Mission and volunteered her time with the "Sold No More" organization trying to raise public awareness of the sex trafficking problem in Arizona. She has accomplished all that she has done, while taking AP courses and maintaining a high GPA.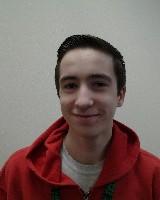 Jesse McPhaill
River Valley High School
1A-3A Scholar Activity Finalist
Jesse is greatly involved with Forever Christians Club, Speech and Debate, Desert Ecology and the National Honors Society. Speech and Debate have provided many opportunities for Jesse to become much more confident in addressing a crowd and perform under pressure. He has received over 20 awards for Speech and Debate over the last four years; including State Champion in Duo Interpretation in 2013. Jesse has also contributed over 100 hours of community service to numerous organizations throughout his time at River Valley.
4A/5A Scholar Activity - 2014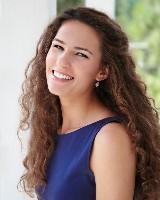 Sophia Wix
Xavier College Preparatory
4A/5A Scholar Activity Recipient
From starring in the Xavier/Brophy theater productions to being President of Xavier Student Council; from working in the Helios Scholars Foundation Program Internship at TGen doing biomedical research to being a co-founder of the "Xavier Unplugged" music program that features the musical talent of Xavier/Brophy students in lunch time performances; Sophia has done it all. Her leadership skills, her ability to involve students, faculty, parents and administration in cultural activities speaks for itself. These leadership skills have taken her to the stage at Carnegie Hall and are helping to bring Xavier Honor Choir to the Gold Level in Washington, DC.
Sophia has involved herself in a variety of activities, has begun activities, and has a caring and dedicated manner that has helped make Xavier College Preparatory a Blue Ribbon School of Excellence.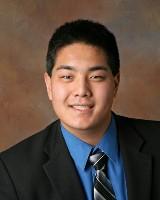 Kevin Lee Tian
Mesquite High School
4A/5A Scholar Activity Recipient
As President of Speech and Debate and National Honor Society, Captain of the men's swim team and varsity letterman for the men's tennis team, Kevin still makes time to give back to his community. He has volunteered many hours with the NHS; Chandler Leadership in Training a program that helped foster leadership skills, Teen Lifeline a crisis hotline for teens as well as weekly community functions and local fairs. Accomplishing all of this while holding a 4.0 GPA and standing as number two in his class of over 500.
Kevin is an exceptional leader on campus. His professional behavior, organizational skills and his desire to help the community and school surpass the majority of students. Throughout his high school career Kevin has successfully balanced a rigorous academic course load with the demands of some co-curricular and extra-curricular programs. He exemplifies leadership, teamwork, respect and trustworthiness.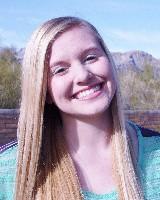 Ashleigh Knuth
Sabino High School
4A/5A Scholar Activity Finalist
Ashleigh is a self-confident young woman who has excelled at Sabino while taking a rigorous curriculum including Honors and AP classes currently holding a 4.2 GPA. Not only does she shine academically, Ashleigh is an active member in National Honor Society and National Technical Honor Society. She has also performed in numerous plays and has been part of Sabino's performing arts programs since her sophomore year.
Not only is she active in her school community, she enjoys volunteering her time to the Amigos de las Americas. She has volunteered nearly 400 hours towards this organization and even traveled internationally to help out those less fortunate than her in Nicaragua. During this trip, Ashleigh helped in the construction of a soccer goals and the formation of leagues. She also contributed to painting the inside of the cafeteria at the local school.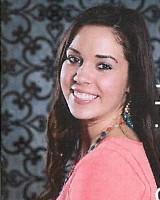 Kaleigh Navarro
Campo Verde High School
4A/5A Scholar Activity Finalist
Kaleigh has been a member of the cheer program and student council during her four years at Campo Verde. She has participated on both the competition cheer team and the stunt team that finished third at the 2012-2013 State Championships. Kaleigh has also been very instrumental in helping Campo Verde host the 2013 Arizona Association of Student Councils State Convention. She has revolutionized the role of her office in student council. Throughout the year she created, developed and organized many different activities for the senior class. Campo Verde will have their first ever "Senior Sunrise" a breakfast that will give the senior class another opportunity to relax and enjoy each other's company before entering the "real world" all thank to Kaleigh.
She has exhibited an excellent work ethic in all aspects of her high school career and has the ability to transcend across all barriers to positively affect people. Campo Verde is built upon the core beliefs of Community, Values, Honor and Scholarship – Kaleigh is a shining example of these and truly embodies the best of Coyote character.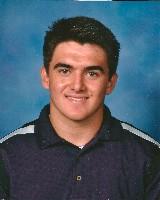 Jason "JT" Moore
Valley Vista High School
4A/5A Scholar Activity Finalist
JT has been a three year starter for the football team at Valley Vista and has served as captain his junior and senior years. He has also participated on the basketball team and given back many hours to his community. His commitment to his family, friends, school, church, community, athletics and academic success is admirable. JT is a member of the National Honor Society, Valley Vista MClub, Link Crew and many more. He has achieved the statues of an Eagle Scout in Boy Scouts of America and is a Church Youth leader. JT is very dedicated to all he is involved in and doesn't do anything half way. He is a great leader both on and off the field/court and is diligently working to help create a better community.
1A-3A Scholar Athlete - 2014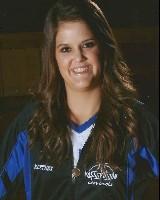 Kortney Haines
Valley Union High School
1A-3A Scholar Athlete Recipient
Kortney has the strength and motivation a coach hopes to find in every athlete or academic student. She loves and has participated in volleyball, basketball and softball all four years at Valley Union. Kortney has maintained a 4.0 GPA throughout high school, is number one in her class and strives greatly to be the best at all she pursues. Kortney is currently serving as her Student Council President, is a National Honors Society office and has been captain of her volleyball, basketball and softball teams.
Kortney is always willing to lend a helping hand; not only in her community and sports teams but with her family. Her brother suffered a life changing accident and needed some assistance through the day. Although, Kortney had to attend school and practices she worked her schedule to have the opportunity to go home and help her family. On or off the court/field, Kortney's commitment, compassion and caring never goes unnoticed.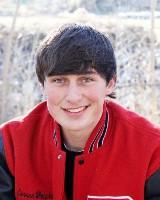 Carson Wright
Page High School
1A-3A Scholar Athlete Recipient
Carson has demonstrated outstanding athletic, academic, leadership and sportsmanship skills while at Page High School. He has maintained a 4.0 GPA, has garnered Valedictorian honors, and has been a Dr. Voie Chase Coy Scholar Athlete every semester of his high school career. Carson is the Captain for both his baseball and basketball teams and is a member of the Student Athletic Leadership Team. Not only has Carson put many hours into this athletics he has given many hours back to his community. He has been involved in: Read Across America; Christmas Angels Project; Relay for Life; as well as Special Olympics.
Although Carson was injured the first half of the basketball season, after recovering he helped lead his team to the playoffs for the first time in nine seasons. Not only as was Carson determined to get back on the court; he was determined to get his should back in shape for baseball season. He has been a pitcher for the team all four years at Page. Carson plays with integrity and has the charisma to lead others in following his positive example. He is very competitive and has the work ethic to fuel his desire to improve and win.
Mollie Wiegand
Benson High School
1A-3A Scholar Athlete Finalist
Sports are just a small part of Mollie's talents. Mollie is currently ranked number one in her class will graduate with a 4.0 GPA and continues to give back to her community and school. She is involved in Future Business Leaders of America, Benson Mentor Program, NHS and Student Council. Mollie is a National Finalist in the "Invest Write" essay contest, an Arizona Girls State Outstanding Citizen Award Winner, and a PSAT/NMSQT National Merit Finalist. She volunteers regularly in March of Dimes, Animal Shelter Projects, Book Fairs, Blood Drives, camps, and at the nursing home.
Not only has Mollie given back to her community with all her endeavors but she has earned a varsity letter in both volleyball and basketball. Mollie was a defensive specialist and led her volleyball team in service percentages. She has grown into a competitor with intense focus and a strong desire to succeed in all that she commits herself to.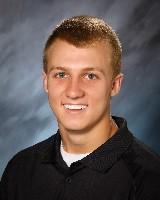 Cole Michael Lenderink
Scottsdale Christian Academy
1A-3A Scholar Athlete Finalist
Although this was Cole's first year playing football, he quickly emerged to be the starting kicker as well as an effective wide receiver. In the winter season Cole participated in both soccer and basketball and will run the 100, 200, 300 and 400 in long jump for the track and field team in the spring season. He will be lettering if five sports this year.
Despite the amount of time Cole has dedicated to his athletics, he doesn't let that take away from his academics. He is the president of the National Honor Society at Scottsdale Christian Academy and is in contention to be his class Valedictorian. He consistently works hard, produces quality work, leads by example and is a true team player. Even when participating in two varsity sports that are during the same season, Cole managed to maintain excellent grades and remain consistent in all of his other endeavors.
4A/5A Scholar Athlete - 2014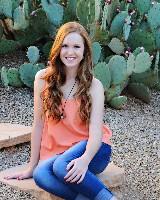 Allison Heredia
Notre Dame Preparatory
4A/5A Scholar Athlete Recipient
Of all her accomplishments on the field – Allison is an even better person off the field. Her compassion for others with her big heart and burning desire to learn has led to her continual academic, athletic and social successes. She has participated on the soccer team all four years at Notre Dame Prep. Allison helped lead her team to win a total of 63 games in that time span, despite her serious knee injury her sophomore year. She was recently voted on by her soccer teammates as the 2014 NDP Kathy Reisdorf Character Award Recipient - an award that best exemplifies the qualities of dedication, perseverance, selflessness and leadership by example.
Not only has Allison been thoroughly involved in athletics while attending Notre Dame she has also given back many hours to her extracurricular activities. She has been a part of the NDP Student Government helping coordinate Prom and being the chair for the Hope Kids Event. Allison is also a part of the Notre Dame Prep Diversity Club, Nation Honor Society as well as NDP Ambassadors Club.
In the words of Notre Dame Preparatory Athletic Director, Monica Barrett, "Allison is witty, passionate and devoted to helping others find success. Allison is intelligent, driven and ambitious young woman who has the skill and potential to achieve all that she desires."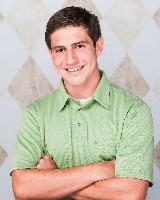 Grant Zaro
Notre Dame Preparatory
4A/5A Scholar Athlete Recipient
Grant is at the top of his class at Notre Dame Prep and he has earned numerous national and regional academic and achievement awards. Grant has earned his varsity letter in Cross Country, Swim & Dive, Soccer and Track. He has also participated on the schools Lacrosse team all four years at Notre Dame Prep. He has been more than the ideal student- athlete and has shown the ability to balance school work and athletics both at a high level. Grant was recently recommended to be a Leader at the Freshman Day of Reflection. Not only did Grant help coordinate activities and lead small group discussions. His ability to engage with others and be influential among his peers is evident in his interactions and demeanor; he does so with an unassuming ease, humility and maturity.
Grant's academic record continues to stand out as well. He will have completed seven Advanced Placement courses and fourteen Honors courses by the time we graduates. These courses, coupled with his achievement of a grade point average of 4.45, have earned Grant the distinction of being a Summa Honors graduate of Notre Dame Preparatory.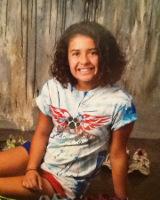 Alexis Salazar
Sahuaro High School
4A/5A Scholar Athlete Finalist
Her 4.16 GPA has been achieved by taking Advanced placement, honors and GATE classes. She is also involved in cross country, track and field, National Honor Society and Young Life – to name a few. She has been a part of both cross country and track and field all four years at Sahuaro. Alexis was named captain of both teams for the 2013 and 2014 seasons. She has received the Stotan Award – which is an award for being the most dedicated, stoic and a true Spartan at Sahuaro.
Alexis has accomplished a lot during her years in high school and has given back numerous hours to her community. She has been a Life Teen and Young Life leader since 2010 and has worked at Lost Canyon since 2013. Alexis has been a part of the Prostate Cancer Run, Trekstock Fight against Cancer, was a leader at Steubenville Conference in Arizona and was a coordinator for Ben's Bell's Community Service Project.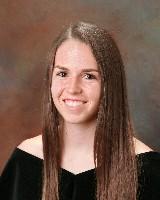 Nicole Hicks
Desert Vista High School
4A/5A Scholar Athlete Finalist
Polite, confident, funny and energetic, Nicole is an important member of Desert Vista's student body. Athletically, Nicole has had success in Cross Country and Track. She was an extremely instrumental member of the 2013 Division I State Champion cross country team as well as a key member of the 2010 and 2011 State Runner Up teams. Nicole contributed to the 2013 State Runner Up track team and earned a State Champion in the 4x800 event.
Not only has Nicole participated and contributed greatly to her athletic teams; she has volunteered her time spread out between multiple different organizations. To name a few; St. Vincent de Paul, Salvation Army, St. Mary's Food Bank, Feed My Starving Children, Cystic Fibrosis Foundation and National Charity League. Nicole doesn't only give back to the community around her, she dedicates hours to the community at Desert Vista by participating in different activities. With all her accomplishments athletically and in community service, Nicole has still managed to focus on her academics and earn a 4.0 GPA while being ranked number twelve in a very competitive senior class of more than 700 students.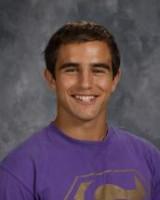 Zachary Joseph
Sabino High School
4A/5A Scholar Athlete Finalist
Zachary is a self-confident young man who has excelled at Sabino High School while taking a rigorous curriculum including Honors and Advanced Placement classes. He has achieved one of the highest GPA's earned at Sabino, a 4.22. He shines academically while participating on athletic teams and volunteering his service to several community groups. Besides playing football for four years and participating on the lacrosse team for three, Zach is an active member of the National Honor Society had has received the Sabino Academic Letter. Zach desires to help others that have had traumatic injuries and his career interest in becoming an orthopedic surgeon fits right in with his real life experiences.
Nick Dale
Mountain Ridge High School
4A/5A Scholar Athlete Finalist
Nick's ability to juggle academics, running, community service and his family commitments has shown others that high school can be much more than just a singular pursuit. His 4.73 GPA and class rank are among the elite students at Mountain Ridge. Nick has participated on the cross country and track teams all four years at Mountain Ridge, as well as participating on swim and soccer his freshman and sophomore years. Nick's leadership qualities as a captain of the cross country team helped create a very enthusiastic and involved team over the past two years. He has received numerous awards for his athletic abilities and contributions in cross country, track and soccer.
Leadership in Girls'/Women's Athletics - 2014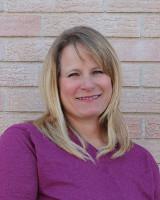 Michelle Gerard
Canyon Del Oro
Leadership in Girls'/Women's Athletics Award Recipient
Michelle Gerard has been the head girls track coach at Canyon del Oro for the past six years. She led the Canyon del Oro girls track and field team to the Division 2 state title in 2011 and to a second place finish in 2012. She has also been an assistant coach in girls volleyball for the past seven years. In every aspect of her coaching, Michelle spends time to make sure all athletes are prepared for success both in the classroom and on the field of competition. Michelle is also an integral part of the CDO summer weights program. She runs a three day a week program directed towards girls at CDO to keep them in shape for athletics over the summer break.
Michelle is the sponsor of the Link Crew, a club which provides service to the school and the community. Each year, the Link Crew organizes a Freshman Orientation assembly for incoming 9th graders. She is also the advisor for Fellowship of Christian Athletes.
Michelle is truly a caring person. She is involved in many of the activities that are offered at Canyon del Oro High School. She has a wonderful rapport with the students in her classes and the athletes on her teams. They will actively seek her help, support and guidance knowing that Michelle has their best interests at heart. Michelle has a great relationship with the faculty, staff and coaches at CDO.
AIA Unified Sports Award - 2014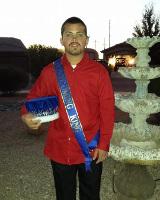 Richard "Austin" Holland
Coolidge High School
AIA Unified Sports Award - Athlete Recipient
Richard "Austin" Holland is a senior at Coolidge High School who has enthusiastically competed as a Unified Sports athlete since the program started last year at Coolidge High School. Austin has participated in all three sports that are offered: flag football, track & field, and basketball. He has also become a spokesperson for Unified Sports at his school. Last year, Austin wrote and delivered a speech to the governing board to educate them about Unified Sports and its benefits, and, this year, presented to members of the student body encouraging them to refrain from using the r-word.
Austin's commitment to Unified Sports is exemplary, as is his respect for the game and desire to be involved in athletic competition. During each practice or game, Austin gives the team motivational speeches, inspires other athletes, and ensures that all of his team members are enjoying themselves and doing the very best that they can. Austin embodies the dedication, sportsmanship, and, most importantly, the heart of a Special Olympics athlete.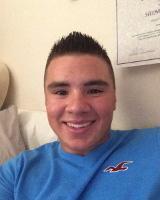 Isaac Gonzalez
Valley Vista High School
AIA Unified Sports Award Sports - Partner Recipient
Despite having a part-time job, playing high school baseball and maintaining an above 4.0 grade point average, he would always find time to share his energy and talent with our Special Olympic athletes. In addition to all of Isaac's responsibilities, he is also a teacher's assistant. As a teacher's assistant in a classroom designed for students with moderate to severe special needs, Isaac represents leadership in every aspect. Through hard work and strong personal character, Isaac is a role model student and all students respect him.
Isaac is very competitive and he enjoys sports as much as anyone. During Unified competitions Isaac's competitive spirit was twofold; he pushed the athletes/partners on his team and encouraged success for his opponent. He was the first person to shake the opposition's hand after a play in the midst of competition. With his high moral character and natural ability to create an atmosphere conducive to promoting social inclusion through sports, he has become the Project Unified Partner of the Year.
NFHS SDTA Award (Speech and Debate) - 2014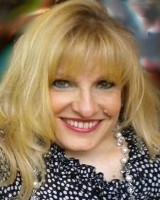 Meg Howell-Haymaker
Mountain View Mesa High School
NFHS SDTA Award (Speech and Debate) - Recipient
Throughout her years as a coach, her teams have won 7 state championships and 14 NFL District Trophies. Her competitors have won 87 individual state championships and she has helped 148 students qualify to NFL Nationals; many reached "out" rounds and 10 students had the honor of speaking in the final round. Additionally, she helped one student to become the American Legion National Champion and 6 students to Collegiate National Championships.
While her students are important, she also serves as a leader among her peers. She has served as the District Chair in Arizona for 6 terms and in New Mexico for 1 term and was the New Mexico Speech and Debate Association President for 2 years.
Her philosophy of coaching is simple. She will coach any student with desire even if she has to help them find their desire. She prides herself in trying to help students become the very best they can be. She is there when they need someone to listen to them practice or to help them through a problem. And there has never been a student she wouldn't help. It doesn't really matter if the student goes to another school and competes against her own team; she willingly gives her time and experience to help them whenever asked.
Skip Bryant Award - 2014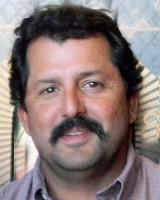 Andy Morales

Skip Bryant Award Recipient
Andy has taught and coached youth, high school and college athletics for over 30 years beginning as a college freshman at the University of Arizona. Morales began writing for the Tucson Citizen in 2008 when it was in print and then online for five years covering youth and high school sports. The TucsonCitizen.com site went to archives and ended all reporting in the spring of 2014. Morales then joined up with his brother to continue reporting on youth and high school athletics in the evenings while he teaches special education and physical education during the day.
Tony Komadina Award - 2014

Notre Dame Preparatory
Tony Komadina Award Recipient
Overall Excellence Award - 2014

St. David High School
1A E. A. Row Overall Excellence Award Recipient

Valley Christian High School
2A Don F. Stone Overall Excellence Award Recipient

Fountain Hills High School
3A Don F. Stone Overall Excellence Award Recipient

Catalina Foothills High School
4A H. A. Hendrickson Overall Excellence Award Recipient

Desert Vista High School
5A H. A. Hendrickson Overall Excellence Award Recipient
Directors' Cup - 2014

Arizona Lutheran Academy
1A-3A Directors' Cup Recipient

Desert Vista High School
4A/5A Directors' Cup Recipient
AIA Champions Award - 2014

MaxPreps.com
AIA Champions Award Recipient
MaxPreps was founded 12 years ago by high school coaches who believed that high school sports is an irreplaceable piece in the positive development of millions of young men and women. Our mission is to celebrate high school sports by providing coaches a first-class online experience to highlight their team regardless of the win-loss record, gender, school size, or sport.
We are honored to partner with the AIA in this mission. The AIA is a clear national leader in the mission to protect and strengthen high school sports and the millions of young people who are changed for the better by participating in high school sports.