Latest Features/Blogs
AIA PRESS CENTER
AIA Champions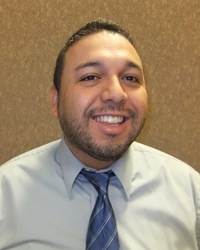 Eric Magana
Higley High School
4A-5A Coach of the Year Recipient
With tens years of experience as a basketball coach and six years of head coaching experience for highly competitive programs, Coach Magana is a motivated individual with a strong vision for the future. Both himself and his teams' potential for success have become limitless as he emulates and expects exceptional character and drive for achievement from all around him. He continues to hold a track record of helping take programs to the next level of competition. He has managed all levels of programs and helps develop talent at the high school, junior varsity and varsity levels. Eric currently serves on Higley's School Improvement committee, Common Core Cadre of Teacher Leaders at Higley. He has coached at three different AIA member schools over the past ten years but is currently the boys' varsity head basketball coach at Higley High School.
AIA TODAY
Arizona Christian University partners with the AIA
The Arizona Christian University Firestorm already compete in 15 men's and women's collegiate sports in the NAIA, and are preparing to launch the inaugural season of ACU football in fall 2014. To broaden awareness of opportunities to compete as a student-athlete at ACU across all competitive sports, ACU is partnering with Phoenix-based AIA Sports Properties to engage high school student-athletes, families and fans throughout the state of Arizona and the greater Southwest.
See more on this story from Jose Garcia, click here.
Read More: ACU AIA News Release

AIA QUICK LINKS