Latest Features/Blogs
AIA PRESS CENTER
AIA Champions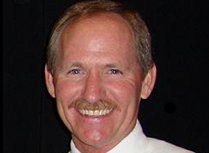 Steve Harris
Desert Mountain High School
Administrator of the Year Award Recipient
Since 1995 when Desert Mountain High School opened, Steve has been the Athletic Director, and as of this year has also become the Assistant Principal. Steve is responsible for 11th grade attendance, discipline, parking, Pom & Cheer, Health Services, SPI, and student teacher placement. As the DMHS Badminton Coach, Steve oversaw and facilitated the "Operation Smile Fund Raiser" conducted over two days, for four consecutive years, which brought in over $5000. Steve is an integral part of the DMHS Administrative Team. He is a man of integrity, and is trustworthy in his work throughout the DMHS athletic program.
AIA TODAY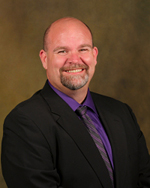 Remembering Art Wagner
By now many of you have heard of the Art Wagner's tragic passing yesterday. While we are deeply saddened by the loss, we want to remember Art for all that he did to support the AIA family and community. We have lost not only a great educator but also a good friend.
A "Celebration of Life" service to honor and remember Art Wagner, Higley Unified School District's Executive Director of Support Services, is scheduled for Monday, May 20, at 6 p.m. at the Higley Center for the Performing Arts, 4132 E. Pecos Road, Gilbert.
Prior to his death, Art served as the Executive Director of Support Services at Higley Unified School District, and was serving as the current AIA Executive Board President. He had also served on the 4A Conference Committee as the Executive Board Representative and on the Arizona Interscholastic Athletic Administrators Association Board of Directors. He also volunteered to conduct LTI training and was scheduled to present at the upcoming AIA Champions Award luncheon on May 20, 2013. Mr. Wagner had been an educator for 20 years.
We all would agree that Art's life exemplified service.
We are all grateful for his service and the time we had the privilege of working with him. Our thoughts and prayers are with his family.
In Mr. Wagner's honor, the educational nonprofit group, the James Megellas Foundation, has established the "Art Wagner Memorial and Scholarship Fund." To contribute, checks should be written to the "James Megellas Foundation, care of Higley Unified School District" with the memo, "The Art Wagner Memorial and Scholarship Fund." Checks may be mailed or dropped off at the Higley District Office, 2935 S. Recker Road, Gilbert, AZ, 85295. With the exception of Memorial Day, the District Office hours are Monday-Friday, 8 a.m.-5 p.m. through May 31.
2013-2014 Schedules:
All varsity and lower level schedules are now available through the school login. Member schools can continue to add/edit varsity games, and add/edit/remove lower level games through the school login. Schedules will be public on www.aia365.com beginning July 3.
Final Division and Section Placement by Sport
Final Division and Section Placement by School
Read More: School Schedules How To Add/Edit/Remove Guide

AIA QUICK LINKS